[Comprehensive Guide] Top 20 Free & Paid Social Media Bio Link Tools (updated 2021)
With over five hundred million people using Stories on Instagram alone, it can be hard to stand out amongst the crowd. You need every edge you can get to give yourself the best account that will receive views from those you want to impress. It could be your posts, your captions, your profile bio.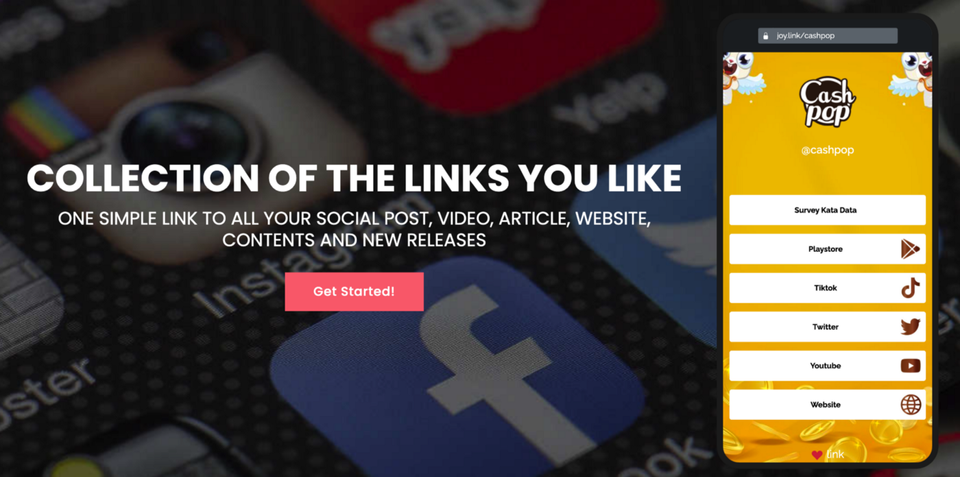 With over five hundred million people using Stories on Instagram alone, it can be hard to stand out amongst the crowd. You need every edge you can get to give yourself the best account that will receive views from those you want to impress. It could be your posts, your captions, your profile bio, or any number of other things.
This article will help you by giving you all the best options for social media bio link tools. By the end, you should have a good idea of what the best options are out there so you can customize your bio to perfection.
Navigation
What is Social Media Bio Link?
Each of these sites offer web pages people tend to link from the profile text of social media accounts, or "Bios". Bio links are often micro-landing pages that give a better idea of the brand of the individual, as well as link people to other sites. The following is a list of the best bio link tools available on the market: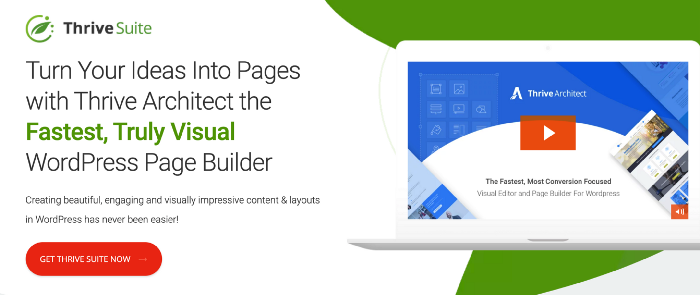 Thrive Architect is a very simple method for creating WordPress pages that you can use as mini-sites. It is a WYSIWYG builder with a focus on website visitor conversion. You can thus not only create the site but track how people use the site.
Thrive Architect is a paid service, asking for a $19 per month price up-front. This may be too much for some.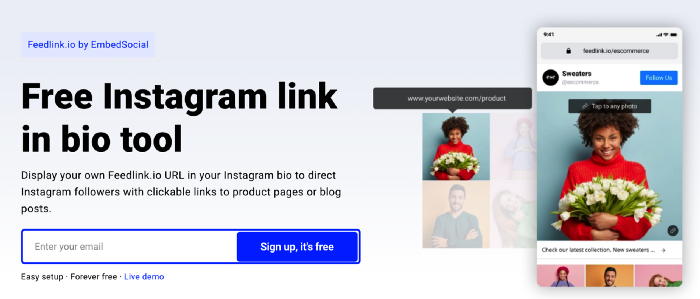 Feedlink is a simple landing page focused on Instagram. It gives you the power to make a small web page that shows a clickable Instagram feed. It is also optimized for mobile devices, meaning that you can have assurances of its aesthetic in different formats.
Feedlink allows you to create a link for each Instagram photo used. You can then use these links to turn your Feedlink into a shopping site, with people able to click on the product they wish to buy.
If you only wish to use one Instagram feed, Feedlink will not cost you a penny. If you wish to use more than one, though, it will start to cost anything from $19 to $99.

This tool allows you to build responsive sites that contain all your social media links. You can add images for each link, which will customize your visitors' experiences as they learn more about you. You can also choose from several layouts for the links, meaning you can let visitors focus on what you consider to be the most important parts of the site.
elink's unique selling point is the use of a Chrome and Firefox extension to control its content. This allows you to make changes to your micro-landing page direct from your browser at a moment's notice.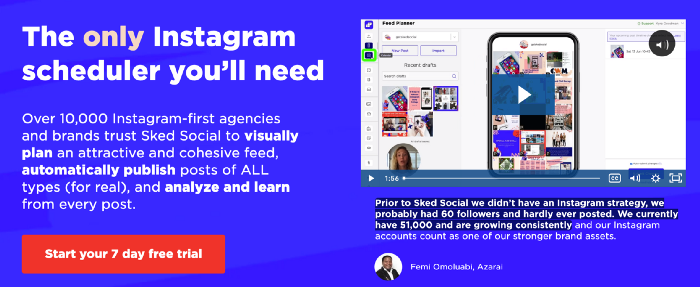 Sked is another expensive option, encouraging you to spend between $25 and $135 per month on its solution. Sked has built this tool for teams who will be managing their pages and their social media links. It is thus unsuited to individuals starting up a self-employed business or page.
It offers the same customizable landing page options as many of the other sites on this page. Although, the thing that makes it stand out is the ability to allow more than one user to have access to the page. This enables you to create a team to handle your social media.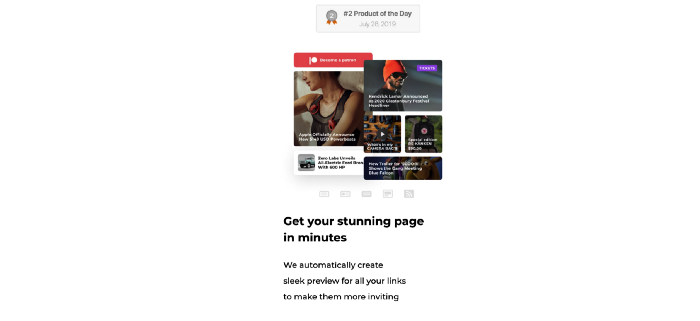 Shorby's unique feature is the ability to allow you to create more than one page. You can customize these to allow the site to link to specific locations depending on the URL people click on. This lets you build experiences for different locations, such as separate social media profiles.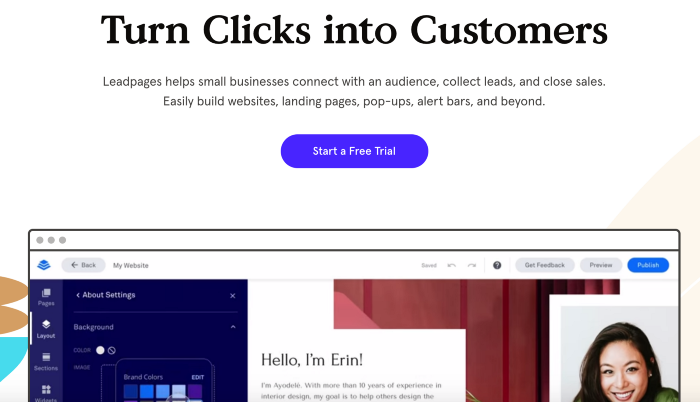 Leadpages is one of the pricier offerings for landing page builders, but makes up for it with a wide variety of custom options. Besides the standard links, you can also add forms, shopping options, or calls to action using the WYSIWYG editor.
The pages you create are not only built for mobile, as most of the entries in this list are. Also, you can create a responsive, custom web page built for browsers.
There are several paid plans available for Leadpages. Some of the higher paid levels even offering marketing options. For example, you can create A/B tests, or more advanced offerings using its interface.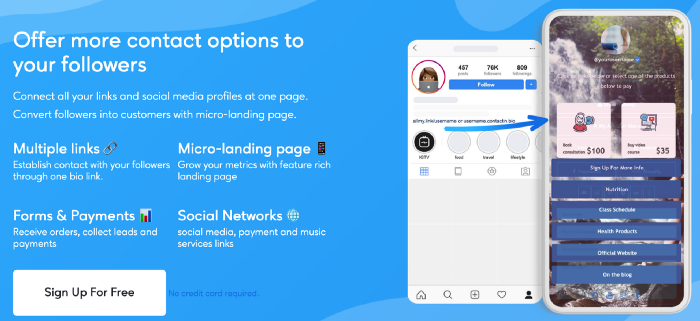 This is another micro-landing page option. It gives you all your social media profile links on one page, branded with their appropriate social media branding. For example, the Twitter button will look like a Twitter integration or a Facebook button like a Facebook integration.
You also have access to several other features, such as a contact form to let people get in contact with you. Another option is a Paypal, Stripe, or Shopify payment link. This lets you accept donations straight through your landing page, which is perfect for many forms of engagement.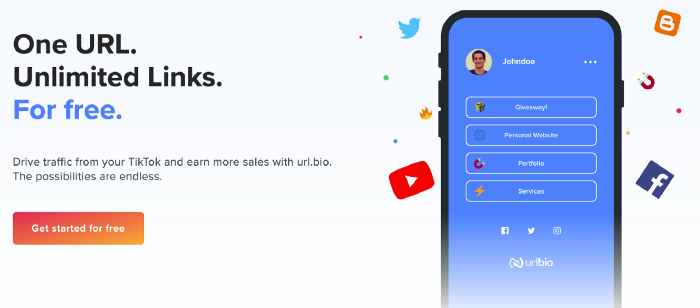 URL.bio allows you to share a list of links on one page. Its USP is the fact that it allows you to do this for free and not have a limit on the number of links you add. The page is also customizable, allowing you to change the colors of the page and the thumbnails people see, but little else.
While it shows a lot of potential for the links list, the lack of customizability does hold it back.

Shortstack is less related to a specific social media profile and is more about creating engagement. It lets you build a landing page that includes an interactive quiz or giveaway so you can pull in a wider audience.
These interactive elements can then link to a landing page, engaging with your target audience. The only downside is its price. ShortStack starts at $79 per month when paid yearly, which may be too much for many small businesses.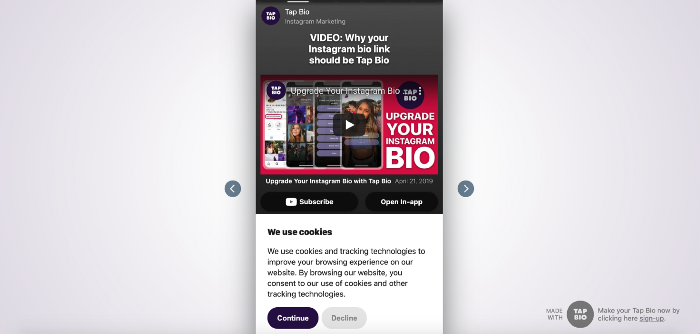 When creating a Tap Bio site, you can create "cards" that all have different functionality. For example, you can create calls to action, form links to different social media sites, or several other actions.
Tap Bio's core account is free, so you can create a simple site with it. It only lets you make one card on the site with a free account, though, pushing you to pay.
The paid accounts are either $5 per month for three cards or $12 per month for unlimited cards. Compared to other offerings on this page, this is very limited.
Linktree is another simple link-creating tool, accessible from your social media bios. Its simple version is free, and a more complex version costs only $6 per month, allowing you access to advanced features.
With the subscription, you can customize your page and remove the Linktree logo, replacing it with your own profile image. You can also style each link to present them in concert with your branding.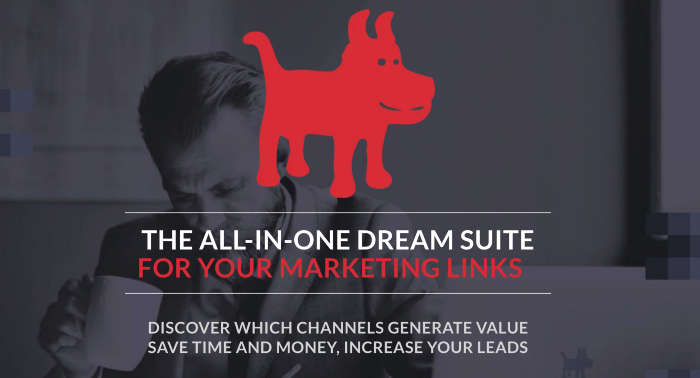 This is another micro-landing page application. Its USP is that it lets you also showcase your individuality to visitors. It makes use of a simple WYSIWYG editor to create the site, letting you add text or buttons as you need them.
JotURL also offers detailed analytics for your site. You can even filter the data of click-throughs to see which links get the highest clickthrough and change your landing page to fit.
JotURL does not offer a free option but has three levels of paid plans. Their lowest cost offer is €7 per month, offering simple but smart marketing control options and access for three users. Their €55 per month and €135 per month options add a more comprehensive ability to track your page and track analytics, as well as more users.
Link in Profile offers the ability to create a landing page that you can link to from your social media bio. You can link your Instagram account to the page, presenting it as a vertical list of selected Instagram posts. This lets people click through from specific Instagram photos to other pages.
Where Link in Profile succeeds is by creating extra posts every time you upload a photo to Instagram with a link in it. This means you can curate the page by only linking or not linking to other pages from your Instagram page.
This solution makes Link in Profile perfect for shopping pages. They even support this through their integrations with several different e-commerce sites.

This is another Instagram linking tool, allowing people to create a different version of their Instagram page with links on each post. As with other services, you can use this site to create a shopping page, a page that links to YouTube videos, or similar ongoing content.
One of Linkin.bio's positive points is its analytics. It integrates with Google Analytics, allowing you to track successes and find how people use your page.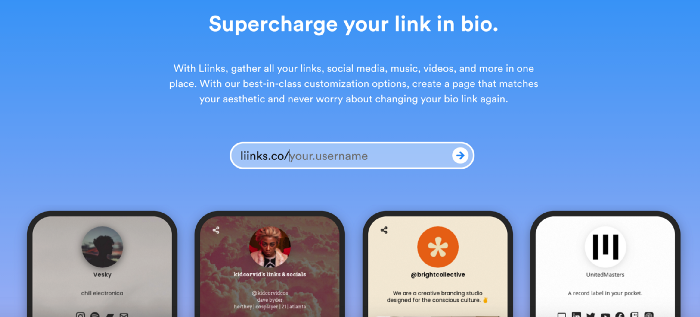 This is another micro-landing page offering, letting you add any number of basic links to the page. It also lets you add a profile picture and short bio text, letting you present yourself however you wish.
For free users, the site allows you to add as many links as you want. For premium users, though, you can customize these links to a much greater degree and brand the page itself.
One of the unique selling points for Liinks is the ability to embed media in the page, such as YouTube links. These can let you introduce yourself in a more personal manner.

The specialty of Milkshake is to allow Instagram users the best experience. It does this by ensuring it supports the Instagram app above all other methods. So, if you are an Instagram user you can have assurance Milkshake will cater to you.
Milkshake is perfect for when building shop-based Instagram landing pages. It allows people to access your page and then click on a single button to buy what you are selling via PayPal. This lets you use it for a storefront.

Woorise also allows for unlimited links in a list, using a simple WYSISYG editor. It allows for customizability and button style changes, as well as embedded videos from various sites.
One of Woorise's biggest pluses, though, is its ability to create viral giveaways or competitions. These can pull users in and push them to your pages.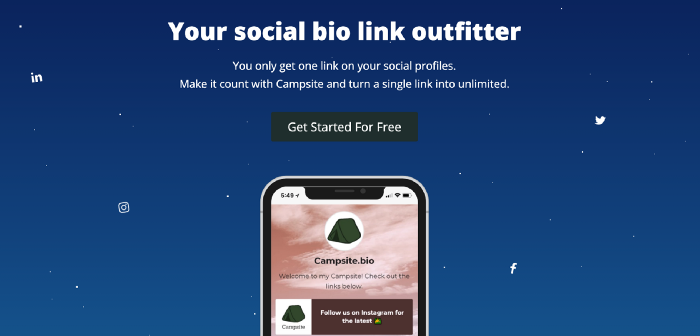 Campsite is a bio link tool and landing page editor that prides itself on its user experience. It has a simple-to-use landing page editor, assisting you in creating a brand identity by using images you already have online.
Campsite can pull images from your Instagram account and incorporate them into the webpage. This helps you build a completely custom experience. It purports to be so simple to use that you can build a social landing page in only five minutes, which can be then used on any number of social media bios.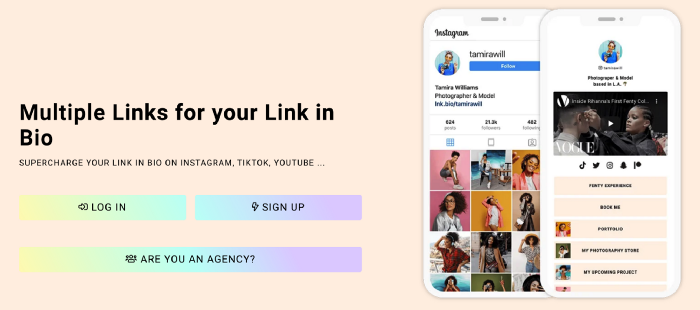 One of the unique selling points of Lnk.bio is its willingness to give you unlimited links for free. This means it is a good option for those not willing to splash out.
If you pay, though, you will be able to use a wide variety of options to customize your experience. You can customize your URL, as well as schedule posts it will create at specified times.
Lnk.bio has one of the cheapest paid options, at only $0.99 per month, or $9.99 for a lifetime subscription.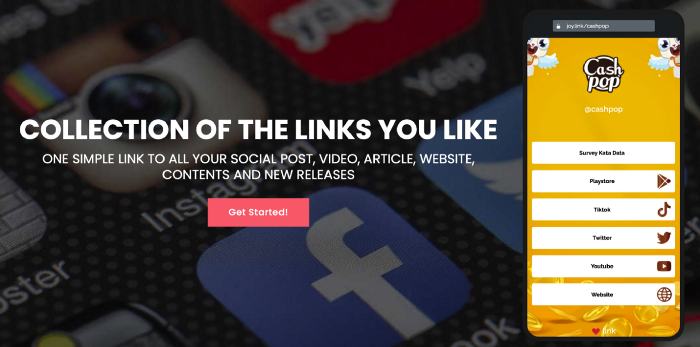 Joy.Link is one of the best offerings out there, allowing you to create a simple micro-landing page with all the links to your online presence pages. You can allow it to link to your social media, your video sites, or any websites and new releases you might have. And best of all, it is 100% free!
The sites you choose can be well-branded, allowing them to keep their identity. So, for example, should you choose a TikTok page for one of the buttons, you can brand it with TikTok's logo, or choose your profile picture instead.
The page is simple to sign up to, allowing you to use your Facebook or Google account as a signup option. After this, you can start to customize your page using a very easy-to-use add/remove element interface. It has thousands of prebuilt styling options that you can combine to form the page you want.
Once you set the page up, it loads lightning-fast so you do not need to worry about people getting bored waiting for it to load, like some sites. The sites even have a strong SEO pull, bringing more viewers in to see you. If you are seeking donations for support, Joy.link even lets you add a PayPal link or PayLink QR code that lets others send you cash on the fly.
If you are not an English speaker, Joy.link has you covered. Several languages are available via their UI, letting users of the sites customize their experience further.
If you want to know how these people make use of your link, Joy.link offers analytics. Unlike other sites, they are free here, so there is no reason not to improve your site through constant iteration.
Finally, Joy.link is only 7 characters long, in proper spelling that's easy to memorize. You do not need to share out a long URL to find your site, letting you use the rest of your social media bio for other, more important things.
What's the Verdict?
There are only a few real stand-out options in this list. Too many of them are too expensive, have small offerings, or have very specific aims.
While Linktree is not the most featureful of the options out there, we would recommend it as the best option with a paid account. This is because it is the best-established service out there. Thus, people recognize the page over all others, giving it a level of professionalism.
If you need to create a particularly large page, we would recommend Lnk.bio. This lets you have as many links as you want for free, but its creators have limited its customizability. For this reason, we did not list it as the best.
With so many options for micro-landing pages available, we would highly recommend that you check out Joy.Link. It offers the best, simple onboarding process and lets you create a complex site faster than many other options. As it is also available for free, it is one of the better options out there.