How to add joy.link to your Instagram bio?
Instagram bio link is a great opportunity to show new release and content to your followers. They are able to get a well-rounded knowledge about your work or brand in just a single click.
After creating a bio link in Joy.Link, you can add this bio link in Instagram. Here are the steps:
1. Go to Instagram profile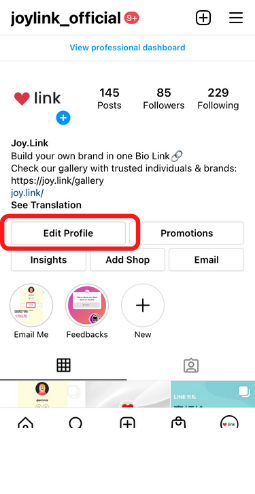 Beside your username, you'll see an "edit profile" button. By clicking on that, you'll be able to customize or edit any of the information you can see on your main profile page.
2. Paste link in 'Website'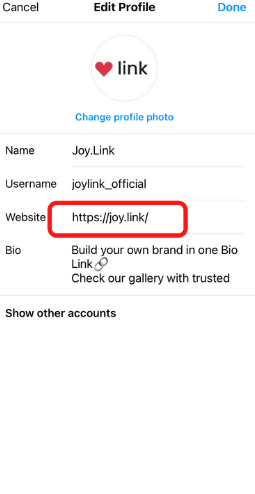 You'll see a form field labeled "website" on this page. This is the only field to place a clickable link, so make sure to add your bio link in this field.