Sensitive Content Warning
Our policy towards sensitive content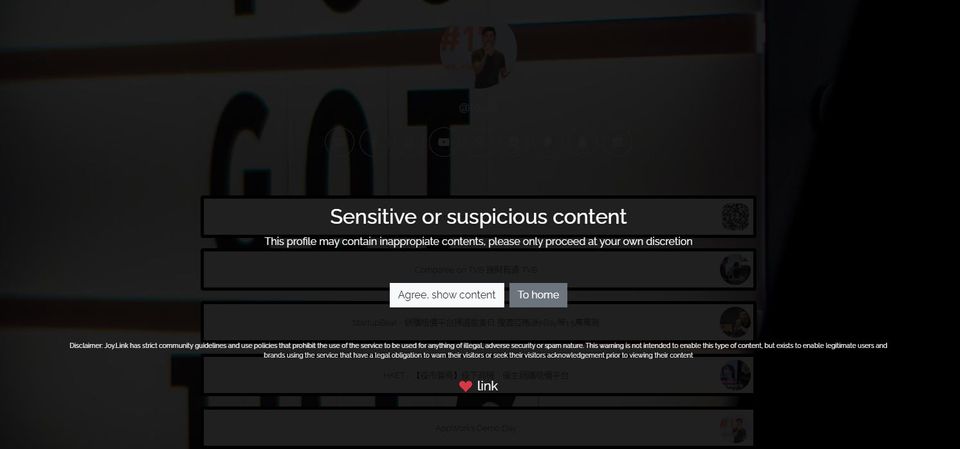 Joy.Link ensures the privacy, security and compliance of your content with Sensitive Content Warnings and Age-sensitive warnings.
With Joy.Link Sensitive Content Warning feature, you can enable an overlay to display over the top of your profile, which your visitors must accept before they can see your content.

This is great users with age-sensitive content or any user/brand that is required by law to seek their visitors acknowledgement prior to seeing their content, such as but not limit to alcohol, gaming/gambling and adult brands.
To enable this feature
1. Head to the Profile page of your Joy.Link
2. Find the 'Sensitive Content' toggle at the top
3. Click the toggle to enable.
4. Once you have enabled the feature, you page will display a warning message for the visitor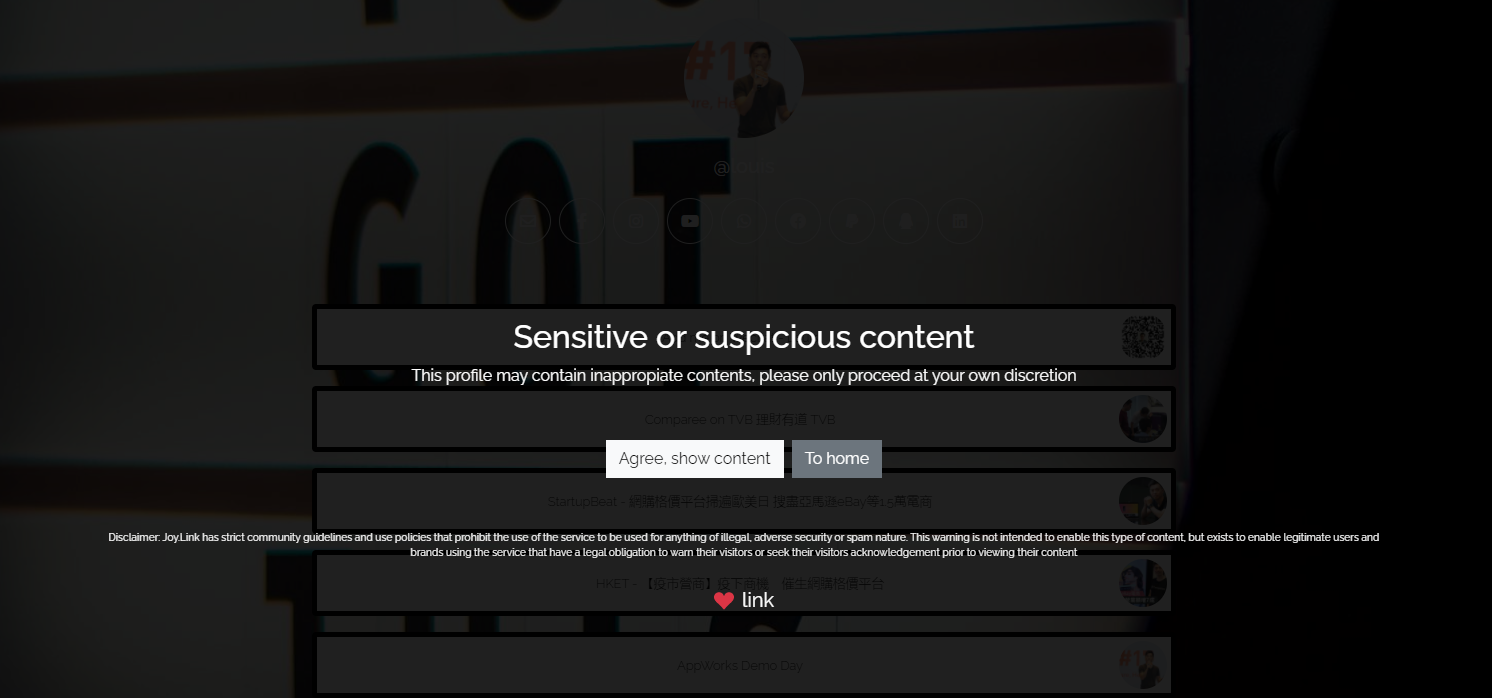 Sensitive Content
This warning shows your visitors a screen that asks them to acknowledge that the content on your Joy.Link might be of sensitive nature. Please ensure you enable this if you have adult related content.
**Disclaimer**
Joy.Link has strict community guidelines and use policies that prohibit the use of the service to be used for anything of illegal, adverse security or spam nature. This feature is not intended to enable this type of content. This feature exists to enable legitimate users and brands using the service that have a legal obligation to warn their visitors or seek their visitors acknowledgement prior to viewing their content.
If you have any questions, please contact our customer support team via this form, or emailing hello@joy.link